Ⅰ. Organization Background

CIFAL Shanghai is approved by the Ministry of Foreign Affairs P. R. China and is set up jointly by United Nations Institute of Training and Research (UNITAR) and The Regional Cooperation Office for City Informatization (RCOCI).CIFAL Shanghai is an Asia-pacific region-oriented international training institute and is also a member of CIFAL Network.

Ⅱ. United Nations Institute of Training and Research-UNITAR

The United Nations Institute for Training and Research (UNITAR) is making concrete contributions to developing the capacities of tens of thousands of people around the world. UNITAR was established in 1965, an autonomous body within the UN system. In 1993, UNITAR's headquarters were transferred to Geneva.
UNITAR is concentrating on the means of delivering adult training and professional learning. The Institute is supported by voluntary contributions from governments, intergovernmental organizations, foundations, and other non-governmental sources.

Ⅲ. The Regional Cooperation Office for City Informatization -RCOCI

The Regional Cooperation Office for City Informatization (RCOCI) was founded on 1st September 2000 as a permanent administrative organization of the Cooperation Committee for Forum on City Informatization in the Asia - Pacific Region (CIAPR) backed by United Nations Department of Economic and Social Affairs (UNDESA), United Nations Development Programme(UNDP) , Ministry of Industry and Informatization, P. R. China, Ministry of Science and Technology, P. R. China and Shanghai Municipal People's Government according to the demand of the Forum Declaration Shanghai Declaration adopted in the First High-Level Forum on City Informatization in the Asia-Pacific Region.


Ⅳ. Resources for International Cooperation

CIFAL Shanghai and the relevant United Nations organizations have maintained a close partnership:

- United Nations Department of Economic and Social Affairs (UNDESA)
- United Nations Development Programme(UNDP)
- United Nations Industrial Development Organization (UNIDO)
- United Nations Public Administration Network (UNPAN)
- International Telecommunication Union (ITU)
- United Nations Global Alliance for ICT and Development (UNGAID)

Ⅴ. Steering Committee

Director:
Mr. Wu Qidi, former vice minister of Ministry of Education, National People's Congress Standing Committee member, member of Education, Science, Culture and Health Committee of the National People's Congress, President of Chinese Association of Automation

Deputy Director:
Mr. Zhou Yiping, Director, the Special Unit for South-South Cooperation (SU/SSC)
Mr. Chen Yuehua, Deputy Director, Shanghai Municipal Ecnomic and Infomatization Commission
Ms. Liang Dan, Director, Investment and Technology Promotion Division, UNIDO
Mr. Xu Yu, Director, Information Technology Promotion Division, Ministry of Industry and Informatization, P. R. China


Standing Deputy Director:
Mr. Wang Genxiang, Director, CIFAL Shanghai

Steering Committee experts:
Mr. Zhong Yixin, Director, Academic Committee, Beijing University of Post and Telecommunication, President, Chinese Association for Artificial Intelligence
Mr. Zhao Yongli, Assistance Director, China International Center for Economic and Technical Exchange, Ministry of Commerce, P. R. China
Mr. Wang Pinghui, Chief Engineer, China Aerospace Times Electronics Co., Ltd. , Director of Aerospace and Electronics Research Institute, Zhejiang University
Mr. Liu Chuang, Research Investigator, Institute of Geographic Science and Natural Resources Research, Chinese Academy of Science and Director of Global Change Information and Research Center

Ⅵ. Business of CIFAL Shanghai

1. Training for foreign aid designated by Ministry of Commerce, P. R. China
2. Training designated by Ministry of Industry and Informatization, P. R. China
3. Co-sponsor of Forum on City Informatization in the Asia-Pacific Region (CIAPR)
4. Training for city officials and business executives in the Asia-pacific region. To organize and coordinate all kinds of conferences, trainings, exhibitions relevant to city informatization and to formulate the training plan on city informatization in the Asia-Pacific region, while organizing and running the training center. To carry out International - national Aborad - domestic inter-regional cooperation and exchange and training activities.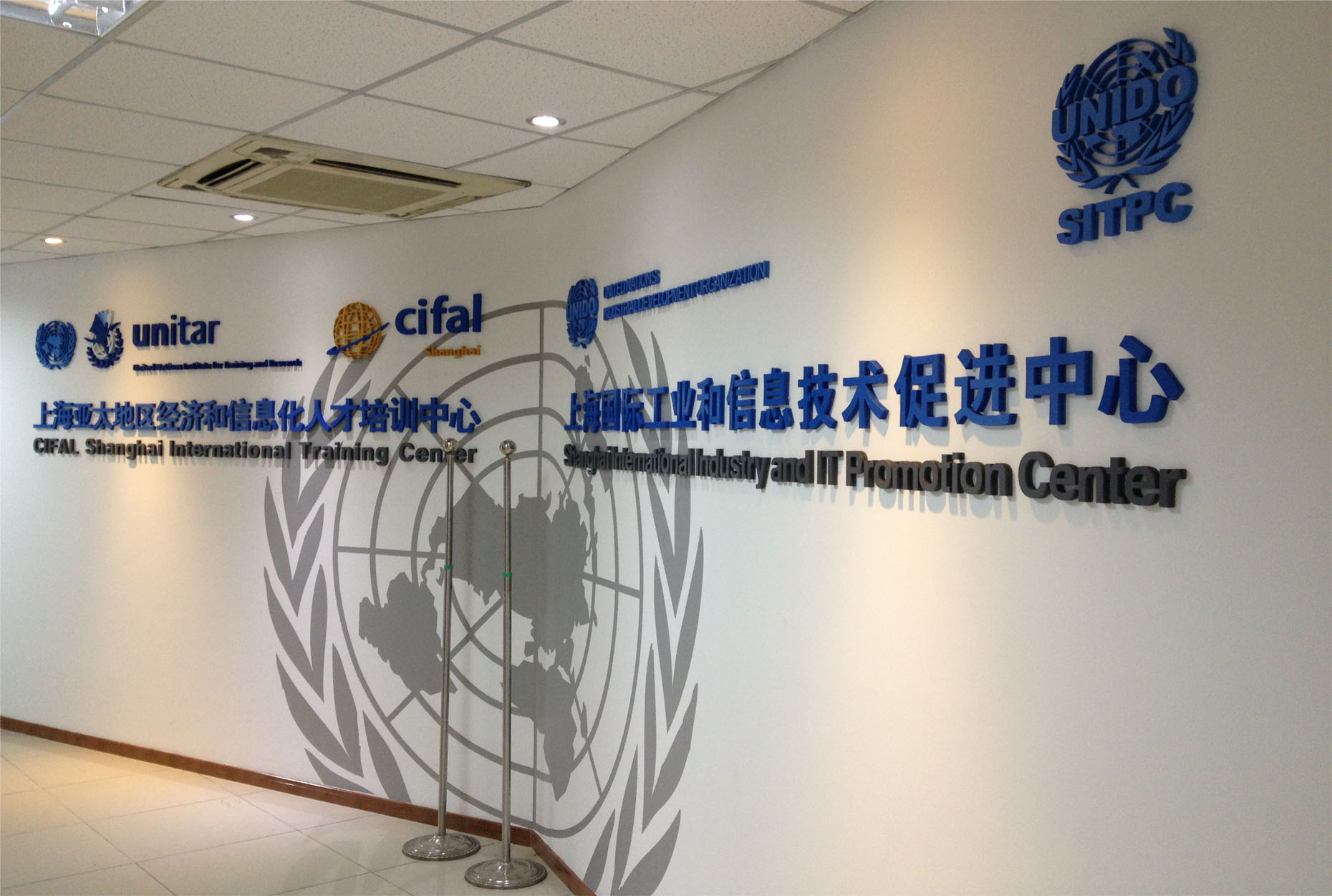 Ⅶ. Management Teams

Director: Mr. Wang Genxiang
Standing Deputy Director: Mr. Wu Yugang
Deputy Director: Ms. Wang Kemin Ms. Song Qiong Ms. Su Han