2019 China Interpreting Contest Final held in Beijing
BEIJING, December 29, 2019, supported by the United Nations Institute for Training and Research (UNITAR), jointly organized by Beijing Grouphorse Translation Co., Ltd and CIFAL Shanghai International Training Center of UNITAR (CIFAL Shanghai) , co-organized by the School of English and International Studies of Beijing Foreign Studies University, the National Final of the 2019 Chinese interpreting Contest were held in Beijing Foreign Studies University.
YAN Guohua, Vice President of Beijing Foreign Studies University, WANG Genxiang, Director of CIFAL Shanghai, TANG Xing, Chairman and President of Grouphorse Translation (Group) attended and addressed at the event. Experts, scholars and educators from the Ministry of foreign affairs, the Ministry of Commerce, CIFAL Shanghai, Translators Association of China, Grouphorse Translation (Group) as well as domestic and international well-known universities attend the final and presented awards to the winners and the best organizations.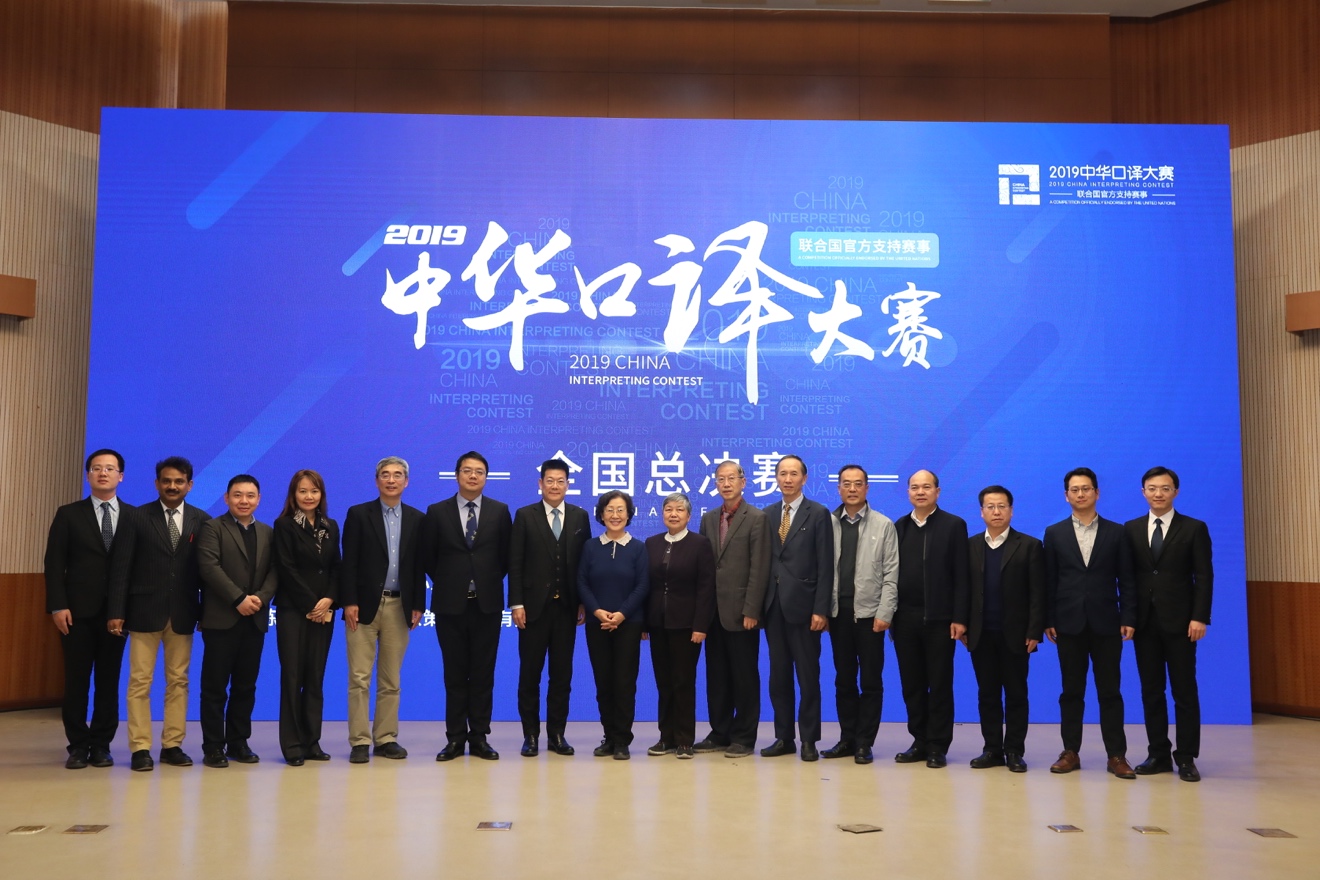 "In recent years, with China's economic development towards high quality, China is implementing the Sustainable Development Goals from United Nations 2030 Agenda, playing an important role in the multi-national cooperation plarfrom, and has been widely praised by the international community. As a government platform for multinational cooperation, to take part in multilateral activities and cultivate international talents are of United Nation's key missions." said WANG Genxiang, Director of CIFAL Shanghai during his speech. "UNITAR, the highest –level executive agency directly under the General Assembly of the United Nations, as the supporting unit of this contest, wish to discover and cultivate a group of talents to later work in International Organizations for career through this competition, and to ultimately enhance China's involvement and influence within International institutions."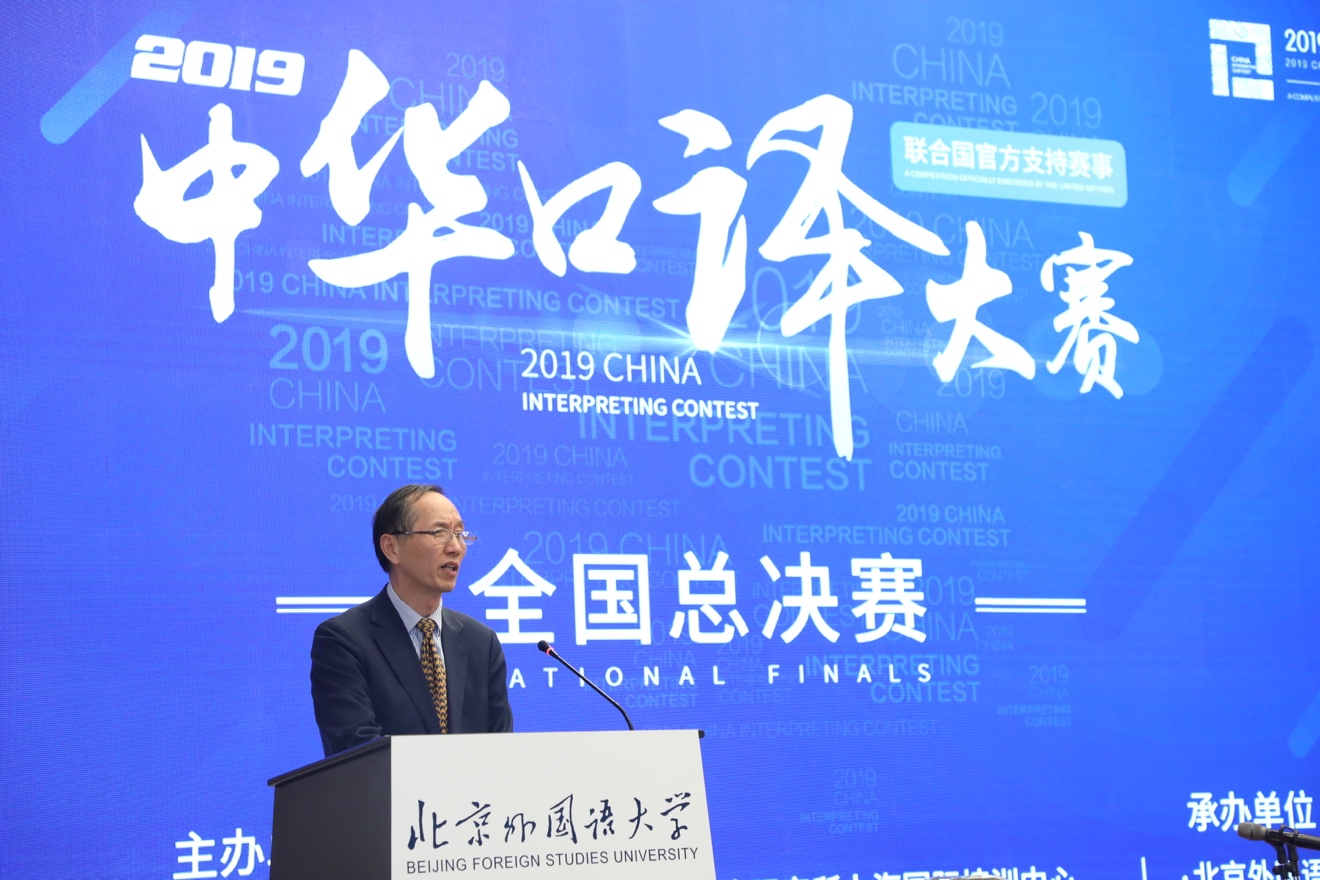 The China Interpreting Contest was held for the first time in 2019. Nearly 3,000 contestants from more than 400 colleges and universities across the country signed up for the competition. After preliminary/ provincial/ regional screening and national final, a total number of 58 contestants stood out and successfully advanced to the National Final. YANG Peiran, from Central South University, won the national championship after a fierce competition in three categories: English-Chinese interpretation, Chinese-English interpretation and dialogue interpretation.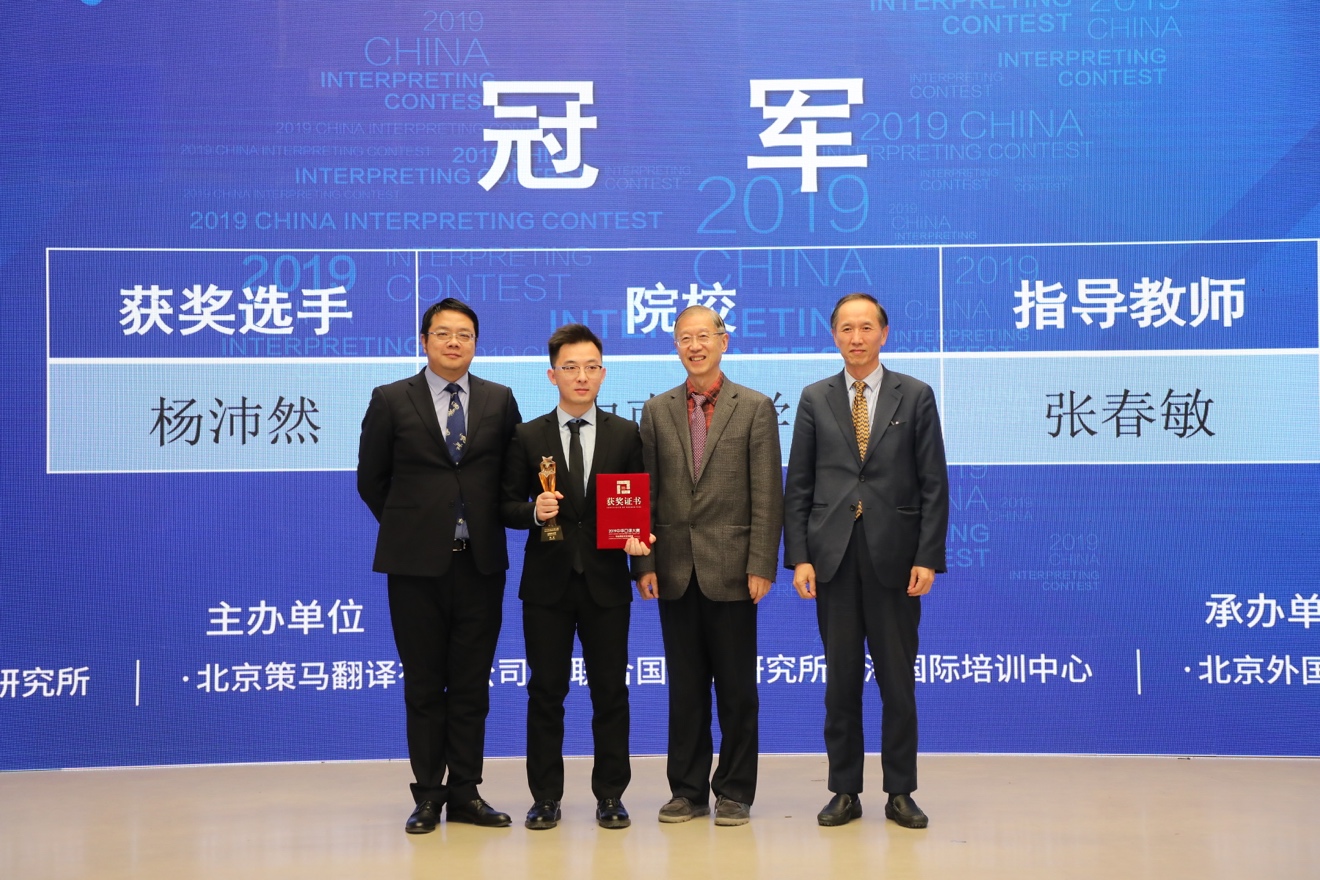 The winner-YANG Peiran, was then awarded by.Ambassador CHEN Mingming, Executive Vice President of the Translators Association of China and Former Director of the Translation Office of the Ministry of Foreign Affairs, TANG Xing, Chairman and President of Grouphorse Translation (Group), WANG Genxiang, Director of CIFAL Shanghai together.