12月16日下午,日本长崎县文化观光国际部的小川昭博和浦真树先生,在长崎县贸易协会上海代表处张例女士的陪同下,访问了联合国训练研究所上海国际培训中心。
联合国训练研究所上海国际培训中心吴玉刚副主任对日本客人的到访,表示了欢迎,并介绍了培训中心的成立背景和管理模式。培训中心项目官员王梦雪介绍了培训中心的主要业务。日本客人介绍了日本长崎的基本情况,详细了解了上海与联合国训练研究所的合作情况,并对加入联合国训练研究所国际培训中心网络表示了浓厚的兴趣。
双方表示将继续保持联络,希望在文化交流开展国际合作。培训中心项目官员丁天悦一同参加了会谈。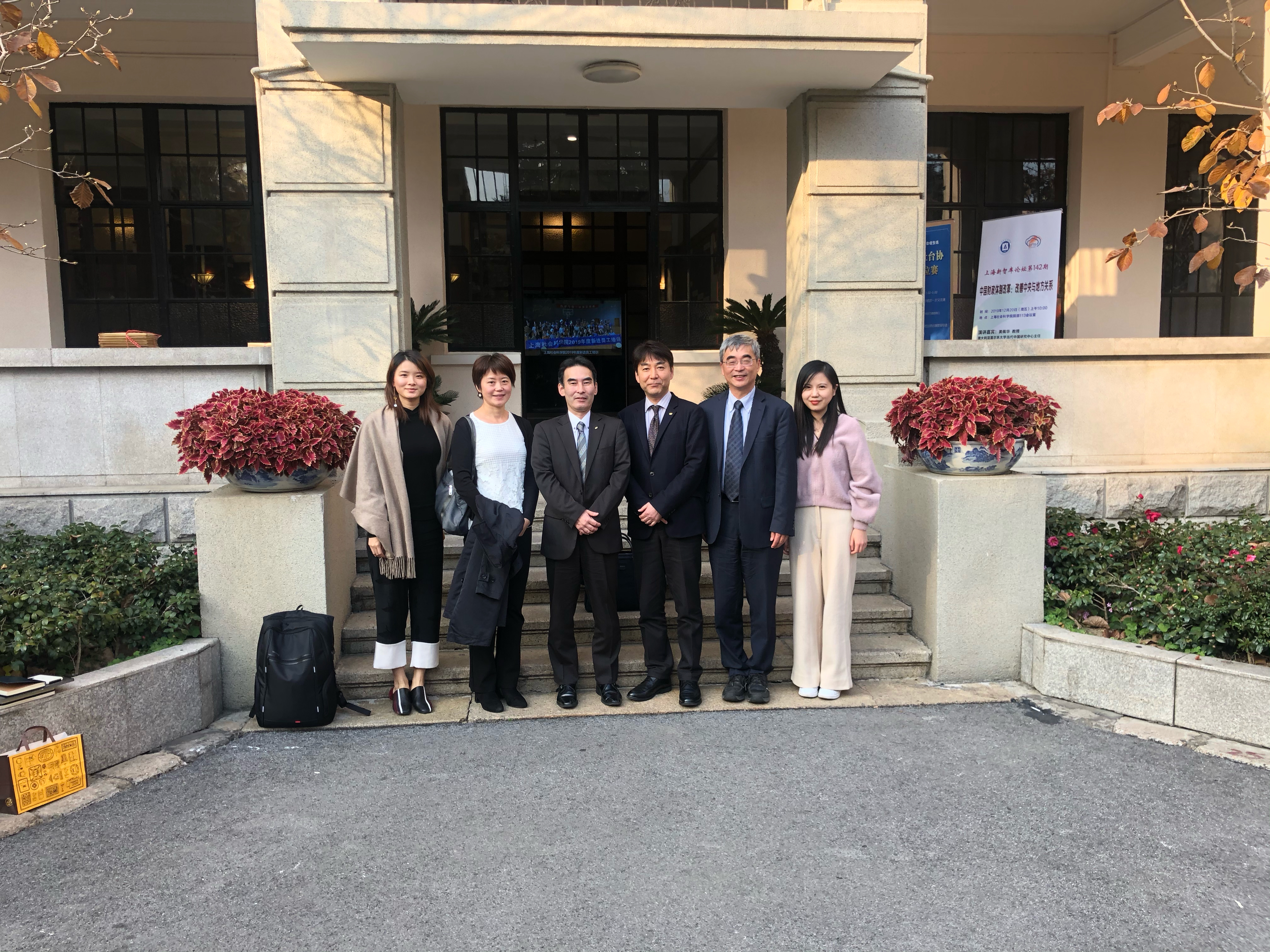 Officials from Nagasaki Prefecture, Japan visited the CIFAL Shanghai
On the afternoon of December 16, 2019, Mr. Akihiro OGAWA and Mr. Masaki URA from Culture, Tourism and International Affairs Department of Nagasaki Prefectural Government, Japan, accompanied by Ms. Zhang Li from Shanghai Representative Office of the Nagasaki Prefecture Trade Association, visited the CIFAL Shanghai International Training Center of United Nations Institute for Training and Research(UNITAR).
Mr. WU Yugang, Deputy Director of CIFAL Shanghai, welcomed the guests from Japan and introduced the background and management model of CIFAL Shanghai. Ms. WANG Mengxue, Project Official of CIFAL Shanghai introduced the primary services of CIFAL Shanghai. The Japanese guests introduced the basic situation of Nagasaki, Japan, inquired about the cooperation background between Shanghai and UNITAR, and expressed strong interest in joining the network of CIFAL Global Network of UNITAR.
The two sides stated that they will continue to maintain liaison and hope to carry out international cooperation in cultural exchanges. Ms. DING Tianyue, Project Official of CIFAL Shanghai also attended the meeting.